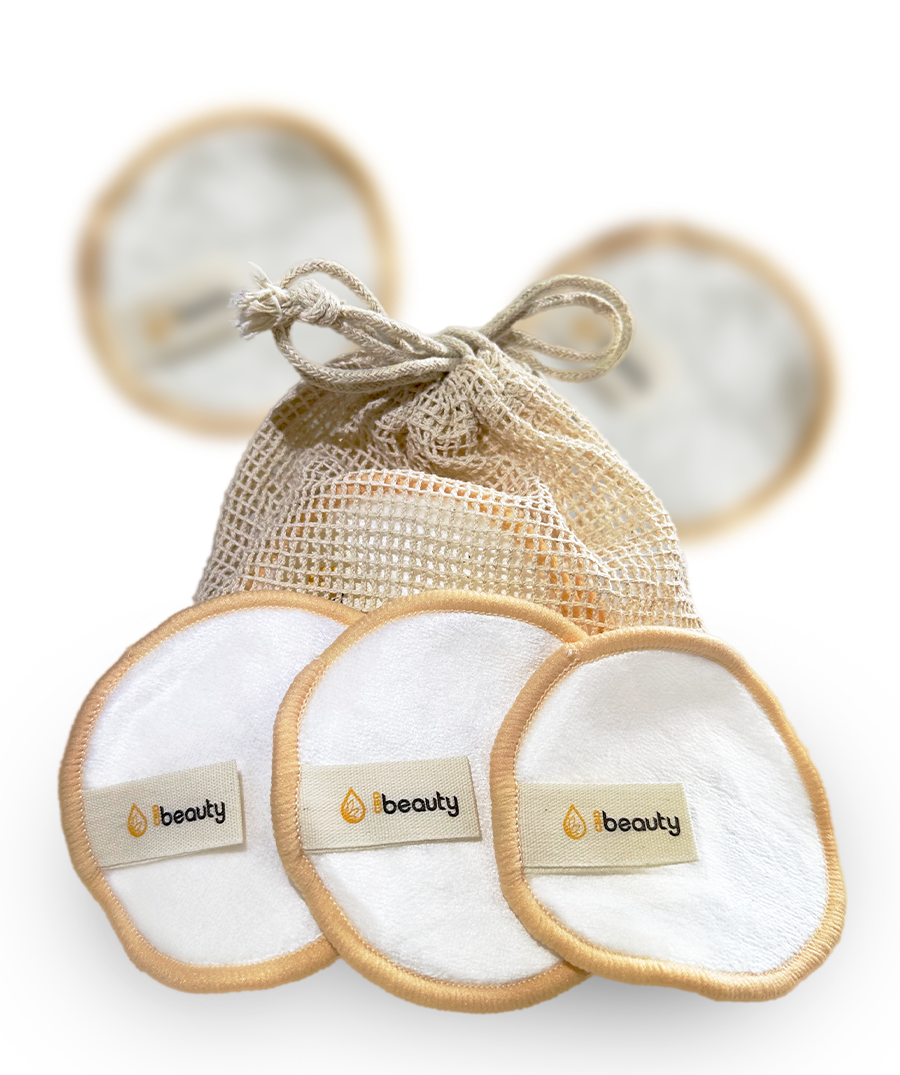 BAMBOO COTTON PADS - velvet makeup remover tampons
(100% organic)
Available
The re-washable makeup remover pads are made of premium bamboo cotton, which is particularly gentle and pleasant to the skin.
hypoallergenic velvet cotton
the package contains 10 tampons and a net for washing
diameter of make-up removal pads 8 cm
suitable for washing and reuse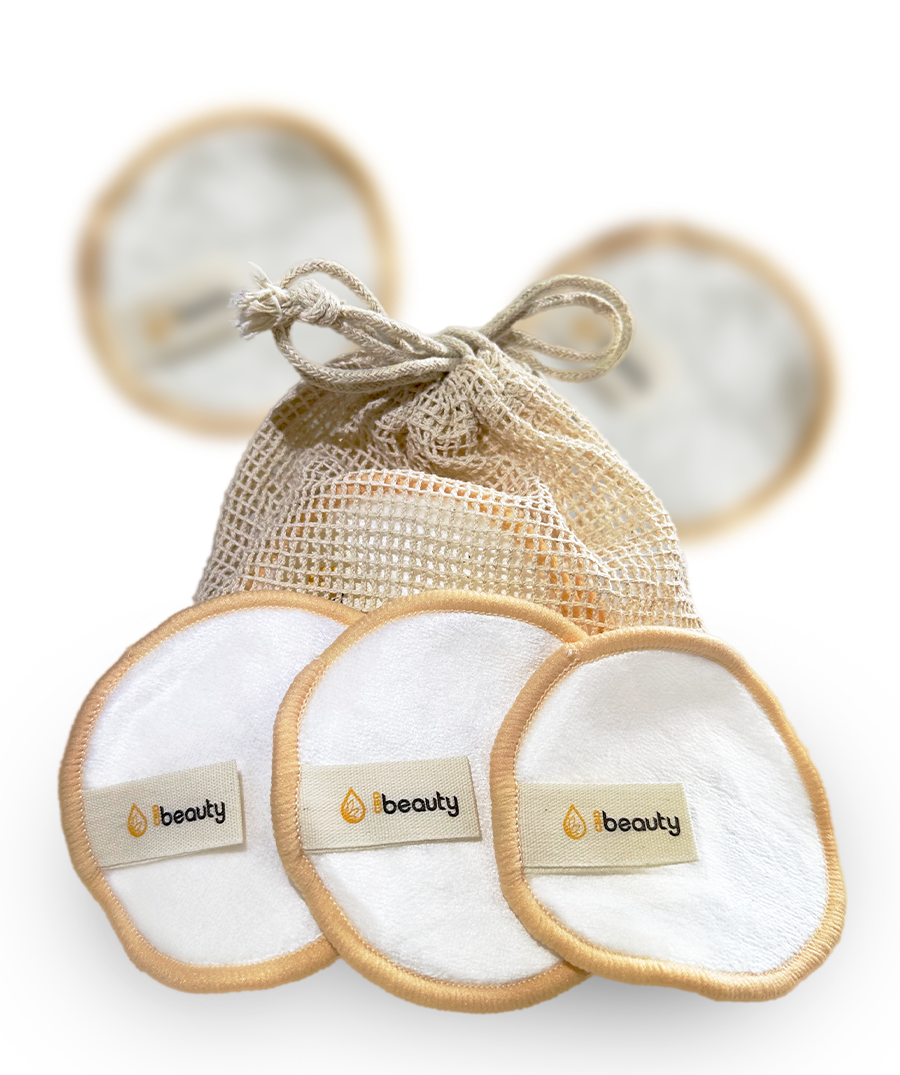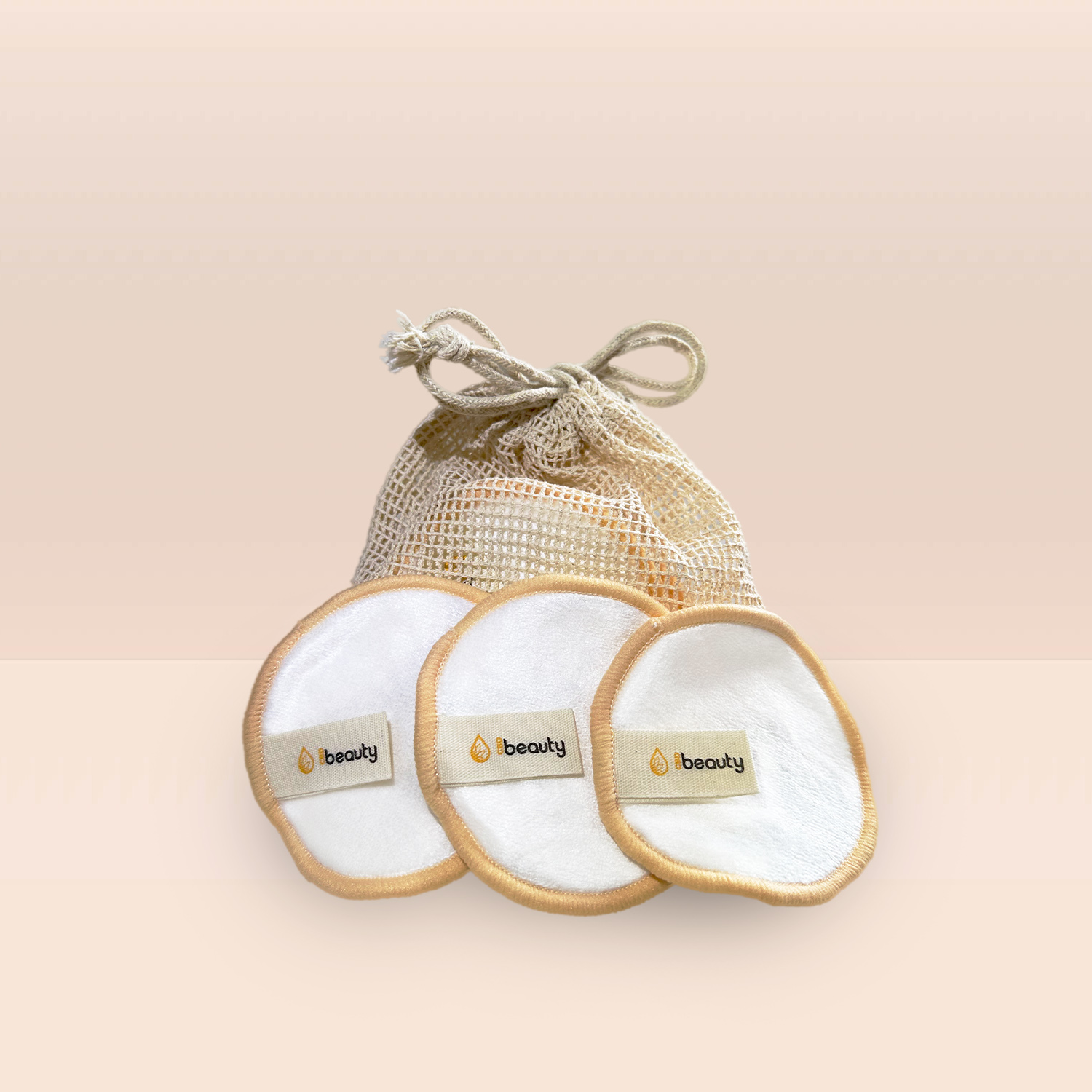 Composition

:
100% bamboo cotton.
Application

Replacement for disposable cotton tampons! Reusable velvet makeup remover pads are the perfect makeup remover accessory. The make-up removal pad guarantees a very gentle and gentle removal of impurities from the skin and also removes all make-up. The pleasant hypoallergenic material does not irritate the skin and is also suitable for use in the area of the eyes or lips. The skin remains refreshingly clean after using them. Reusable cosmetic tampons save the environment. We recommend combining it with our cosmetics.

Washing

Wash before first use! Wash in a net at max 40°C and without fabric softener. It is not suitable for drying in the dryer. We recommend ironing to even out and remove any bacteria.

Eco use of bamboo

Bamboo grows very quickly and is easy to grow. It is not demanding on nutrients from the soil, a little space is enough for its growth. It is suitable for ecological products because it is strong, durable, and at the same time 100% ecological and compostable.
Made in the PRC

Suitable for all skin types
normal, oily, dry or very sensitive skin.
Natural cosmetics of premium quality
our cosmetics meet the highest standards. It is certified and registered on the CPNP portal.
ISO certified hemp extracts
hemp oil enriched with cannabidiol is the basis of our products.
All products are dermatologically tested
no tests have been carried out on animals.